As of 04/21/22 and after almost 30 years of performing, Bad Medicine has disbanded.  
We thank all the fans, clubs, managers, agents and musicians who were part of the Bad Medicine experience.  From experiences involving Madd Maxx to Bad Medicine, Blacked Out and the Rock Tri-bute, a lot of music has been played over the years with over 35 different band members...incredible!  But not as incredible as our fans!
Take care and prosper!
Remember...you got a dose of Bad Medicine!!!!!!!
Phil's Thought on the Moment
-------------------------------------------
As Eddie Money once said, "Things will never be the same.  I wanna go back, go back, and do it all over, but I can't go back...I know."
If anyone wants to download images, sounds, videos, this web site will be available for about 1 month.  Thanks.
This came from a grateful fan - thank you!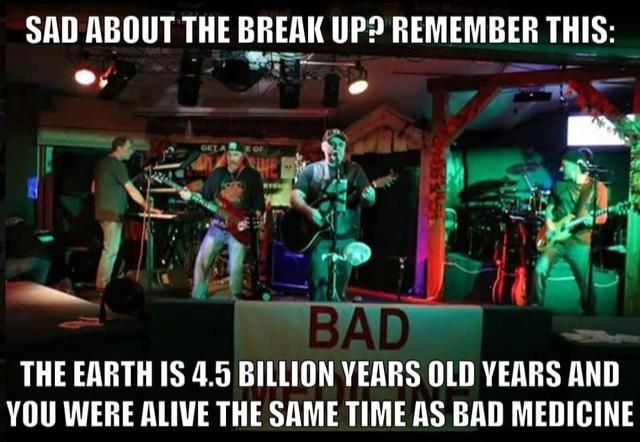 MOUSE OVER & CLICK ON THE NAVIGATION AREA ABOVE TO VIEW OUR WEB SITE!
Welcome to the Home Web Site of Bad Medicine!